Demolition / Pool Removal
Demolition Services… Removing the Old to Make Way for the New
Concrete Demolition — Pool Removal — Land Clearing
Providing professional demolition goes hand-in-hand when you factor in the other excavating and landscaping services we provide. Often, there is a need to remove an existing structure — a concrete driveway, a concrete pool, a concrete patio, trees and shrubs — in order to make way for something new and better.
When you choose Kuiken Services, we can perform the various demolition, cleanup, haul away, and re-excavated services needed to improve your property. As an excavating contractor, we maintain our own light and heavy-duty equipment — including excavators, mini-excavators, bobcats, dump trucks, and other professional tools. Contact us today, and let us make quick work of your demolition projects.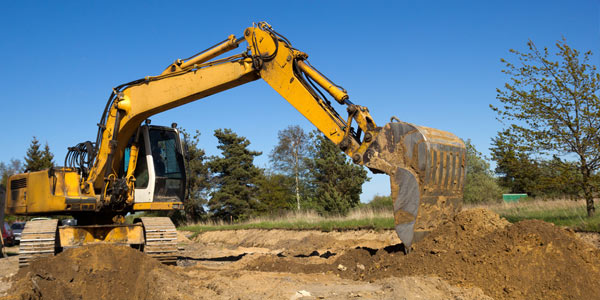 Swimming Pool Demolition
Removing an old concrete swimming pool can be extremely beneficial — it reduces liabilities, reduces property maintenance requirements, and provides extra yard space for gardens, patios, and more. Our demolition team at Kuiken Services has experience removing backyard residential pools as well as large commercial pools. Once removed we can work with you to design and install a whole new landscaping paradise.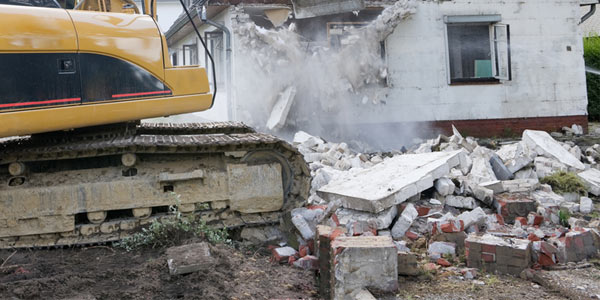 Concrete Demolition
Cracked driveways, crumbling steps, and failing retaining walls are not only an eyesore, but also a safety hazard. Kuiken Services is able to demolish and remove any and all old concrete structures. Once removed, we can properly excavate the area, and install new concrete, stone or pavers that will breathe life back into the value and beauty of your home or place of business.
Additional Excavating & Professional Services
Residential — Commercial — Municipal
Septic System Installation — Visit our Septic page to learn more.
Driveway Building — Your driveway is the access point to your property and your home, so make sure it is developed by a professional… turn to Kuiken Services. We have the equipment, we have the experience, and we have the trained staff to take all factors into account. When it comes to building driveways, we make sure to follow all township, city, and state regulations, as well as factor in soil type, placement, drainage, and slope.
Basement Digging / Excavating — Whether building a new home or adding an addition, we can put our excavating expertise to work for you by providing precision basement digging services.
Sweep & Strip Parking Lots — Parking lots often are the first impression of our businesses. We can assist with enhancing the appearance of your parking lot by clearing it of debris and garbage; from there we can properly repaint the parking strips, making your lot look inviting and professional.