Excavating & Landscaping Contractor
Earthwork… It's What We Do
Kuiken Services is a licensed excavating contractor, septic system installer, and landscaping company serving the needs of southern Minnesota, including communities within the Twin Cities Metro area.
Operating as a landscaping company AND an excavating contractor, means we provide the ideal combination of services when it comes to moving dirt. Since 1997, Kuiken Services have been meeting the landscaping and excavating needs of homeowners and business owners alike.
No job is too big or too small — and we provide the same attention to detail no matter what the project size. Let us enhance the appearance and functionality of your property; with our mix of excavating services, septic know-how, and landscaping expertise, we can perform the work from start-to-finish.
What started as a family enterprise 20 some years ago — with just one truck — has grown into a full-scale business complete with multiple dump trucks, Bobcats, and excavators. We attribute our growth to performing and completing jobs as thoroughly as possible, to providing unwavering integrity, and to a willingness to expand our service offerings. So, when you want the friendliness and reliability of a small-town family contractor, but the resources and scale of a big-city company, you want Kuiken Services.
As a licensed and insured contractor, we offer professional services backed by training, experience, and safety. Contact us today to work with ONE company that can provide a superior COMBINATION of services at competitive prices… 612-919-3928.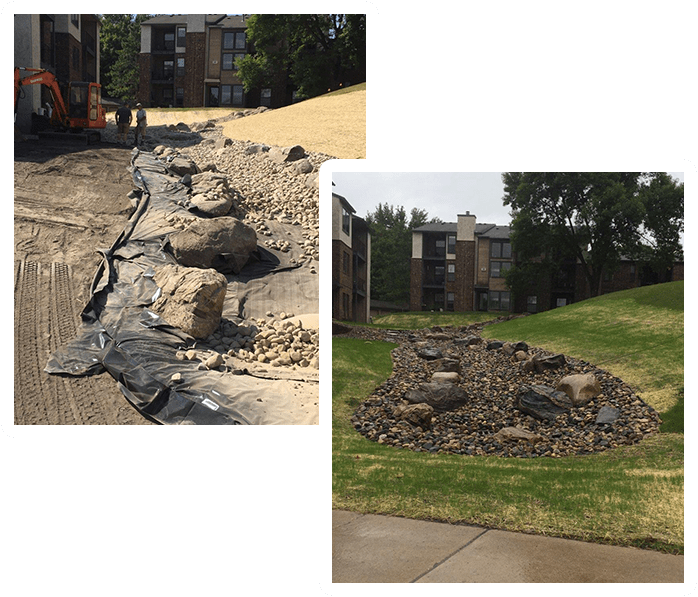 Our Services
The world may not always be paradise, but we can make your landscape look like a piece of it. Kuiken Services has the equipment and the skill to handle residential and commercial excavating / landscaping jobs.
Proundly Serving
Kuiken Services provides excavating and landscaping services to home and business owners in and around Elko, Minnesota; including the communities of Prior Lake, Brooklyn Park, Bloomington, New Market, Burnsville, Lakeville, Apple Valley, Minneapolis, Shakopee, St Paul, and beyond.